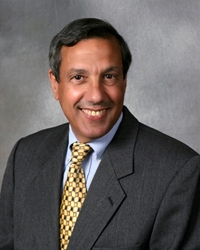 Richard K. Coplon
T: +1.973.621.9020
F: +1.973.621.7406
Download PDF of Bio

Download Vcard
Richard K. Coplon is primarily engaged in individual and corporate commercial matters; related litigation. Reported cases include a leading Supreme Court case addressing shareholder rights and oppression; an Appellate Division case regarding applicability of Consumer Fraud Act to the sale of securities. Family law matters including custody, divorce, modification and enforcement of agreements.
Mr. Coplon is admitted to practice in New Jersey and New York. He has served on the District Ethics Committeefor Essex County.
Practice Areas
Litigation
Family Law
Education
Yale University, B.A.
Harvard University, J.D.
Bar Admissions
New Jersey; New York
Biography
Phi Beta Kappa
U.S. Army Reserves, 1969-1975